Online Lessons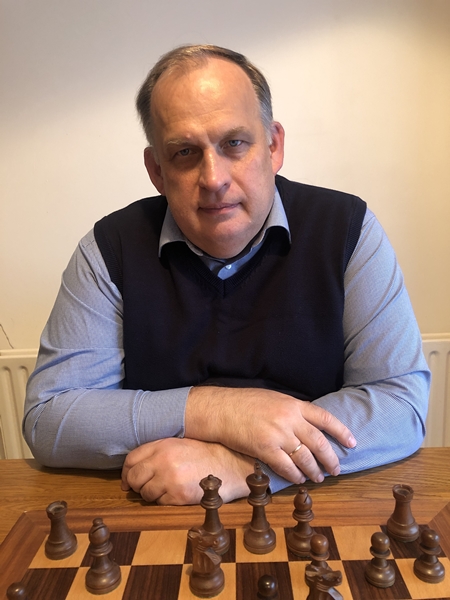 Grandmaster Alex Baburin, FIDE Senior Trainer, 4th of September 2021
Since the summer of 2020, I moved all our classes and camps online. In September-December 2020 I gave 144 with 45-minute lessons on Zoom to over 170 students. In January-May 2021 I gave 192 lessons and number of students grew to more than 220. This is what some of our students and parents had to say about our lessons:
"It's very exciting to learn chess with Grandmaster Baburin, I look forward to the class every week. My favourite part is solving puzzles with the other children in the class. I love creative thinking!" – Daniel Mahon, Wexford
"Thanks so much Alex for all your hard work transforming your chess club online, you have done a superb job! My 7 year old adores the club and has developed a real passion for chess over the last year! Clearly an enormous amount of hard work has gone on behind the scenes to transform the club. My son loves the virtual club meetings / tutorials and is growing in confidence because he is learning and practicing in a fun and inclusive environment with kids of comparable age and skill level. The weekly tournaments are the icing on the cake! Many thanks again." – Emma Scott McGrane, Dublin.
The current environment not only presents challenges, but creates opportunities too:
Now most of our students can be taught be a Grandmaster
Students from all over Ireland can take part in our classes
We can better utilise the tools available on the Internet
Our Online Classes in September-December 2021
These classes are for pupils aged from 6 to 13, running for 11 weeks, starting on the 27th of September (Monday) and finishing on the 16th of December (Thursday). There will be no classes during the October mid-term (25-28 October). While I will teach the vast majority of the classes, a different chess instructor may fill in when necessary. During the classes we will study all aspects of chess, especially focusing on the typical mistakes made by our students and the ways to minimise them. We will be be using the chesslang teaching platform to deliver classes and optional chess homework. Please note that unlike our sessions in Sept 2020 – May 2021, this time lessons will be longer and students will be playing chess during them – I will run tournaments (with prizes) in each class. I will also continue running our weekly tournaments in our clubs at www.chesskid.com
Three different time slots correspond to three distinctive groups – 'beginners' (including complete beginners (CB)), 'intermediate' and 'advanced'. I plan to cap the number of students in each class at 24.
| | | |
| --- | --- | --- |
|  Day | 16:10 – 17:10 | 17:20 – 18:20 |
| Monday | Intermediate | Advanced |
| Tuesday | Advanced | Beginners + CB |
| Wednesday | Intermediate | Advanced |
| Thursday | Beginners + CB | Intermediate |
Green

– there are places available;

Red

– the class is full
The fee is €100 for one student, €165 for 2 siblings or €230 for 3 siblings. It is possible to join the term after it has started, with fees adjusted accordingly. If your child does not find our lessons useful and/or engaging, you can receive an appropriate refund.
Payment can be made via EFT, Revolut, PayPal or credit card over the phone. When making payment, please make sure there is a clear reference – your child's full name and your phone number – references like "chess" are too vague… It makes sense to send an email to baburin@gmail.com to inform me of the payment made.
To sign up, please fill out our Google form. Zoom links and passwords will be sent on the 26th of September. That information will stay the same for that class throughout the term. Lessons will not be recorded. Students should use their full names in Zoom and have cameras on. It can be turned off when needed, but as a default it should be on. If a class cannot take place for any technical reason (i.e. problems with Zoom, etc), we will give that class at a later suitable date.